177 Years and counting!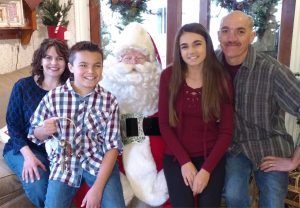 In 2007, the most recent chapter of the Dixboro General Store began.  After working at the store since its 1990 restoration, longtime employee Steve Dani, along with his wife Brenda, purchased the store, hoping to continue its great tradition.
Our two children have grown up visiting and helping out at the store, creating what we hope is the feel of true family owned business.
The store has become a landmark to both locals and tourists, with more than 100,000 visitors annually. AAA Magazine readers have selected it the Best General Store in Michigan, and the store was voted The Best Gift Store in Southeast Michigan, by Detroit's Local TV Stations on FIVE separate occasions!
These great honors are attributed to not only a lot of sweat and tears by an unbelievably talented and loyal staff, but also by the continued support and loyalty of each customer that comes through the door.
We pride ourselves on being a unique place for families and friends to visit and shop in a welcoming, relaxing atmosphere. We are humbled by the allegiance of all our patrons, and look forward to always being here for you.