We are a perfect reminder of those days when you ran to the corner store for an ice cold pop and a handful of candies! A quarter gets you a song on the player piano, and you can even drop a nickel in our antique step scale for your weight and fortune!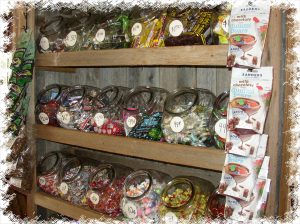 "Penny" Candies
Necco Wafers, Rootbeer Barrels, fireballs, Squirrel Nut Zippers, slo pokes, Mary Janes, and original candy sticks, are just a few of the ole' fashion goodies available at the Dixboro General Store. Of course, these "penny" candies aren't really a penny anymore, but our selection of 10 cent sweets will keep you coming back for more!
Private Label Treats
We carry nearly 100 varieties of jams, jellies, mustards, relishes, toppings, and salad dressings. We are proud to have the DIXBORO name on these delicious edibles.
You'll also find our delicious dip mixes in the kitchen. Whether you are entertaining or just have a craving from some scrumptious dip, we have twenty varieties to choose from including chili con queso, pizza, spinach, cranberry walnut, and bacon & cheddar! Selling literally thousands of packages each year, we also have dozens of great recipe ideas! The hardest part… letting them chill in the refrigerator for at least four hours before eating!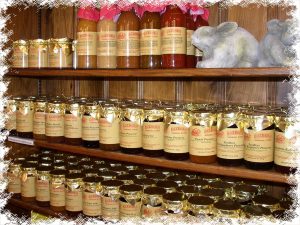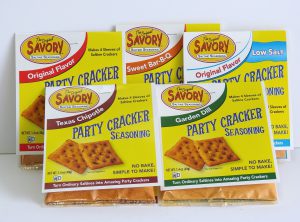 Seasoning
Our Savory Saltine Seasonings will turn an ordinary cracker into an Amazing Party Cracker! Available in five flavors. No Prep… No Baking… No Mess! Just one taste and we're sure you'll be hooked!